/

Anbaa Online

AnbaaOnline is a Lebanese electronic newspaper issued by the Progressive Socialist Party.
Branding
The design of the Anbaa logo was changed to have a more modern and edgy style. The fire emblem was added to give more character to its well-known signature, and it has since become an integral part of the identity of this news brand.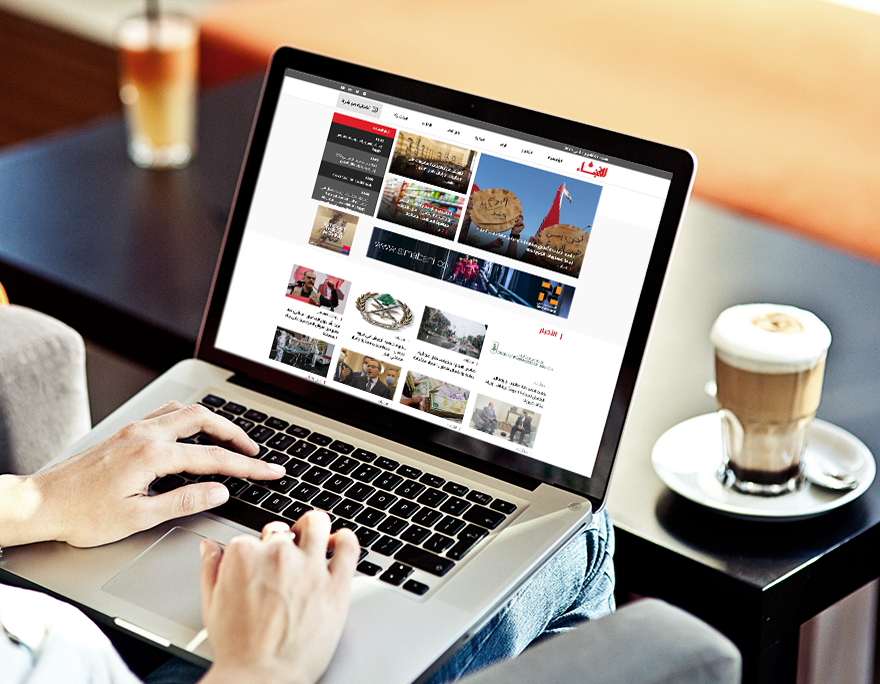 We also chose to enhance the red itself, using this bold colour with a new font to reflect our clients desire for a smooth, modern look. This branding facelift was expanded to print elements as well, including business cards, envelopes, and to the microphone used for exclusive interviews.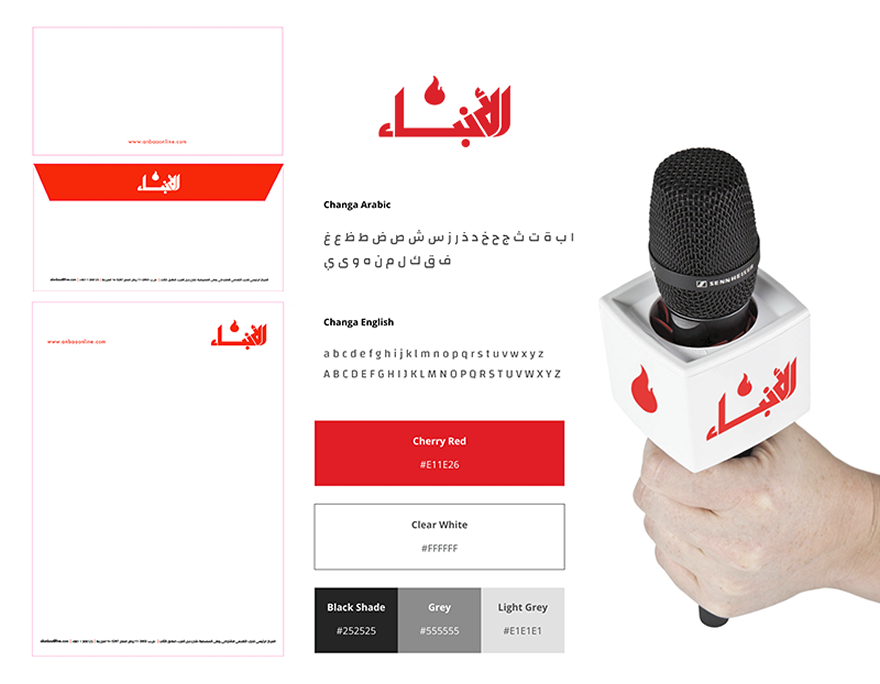 Web Design & Development
The new branding changes were motivated by our clients desire to attract and embrace a broader age demographic, while the website was carefully designed to be easily viewed and user friendly on all screen types and sizes.
Visit Website
The new identity focuses on utilizing multimedia, hashtags, and related articles, and includes a particular focus on videos, which are promoted in their own section thoughtfully made to cater to video-interested audiences. There is even a new master filtering system for searching old archives.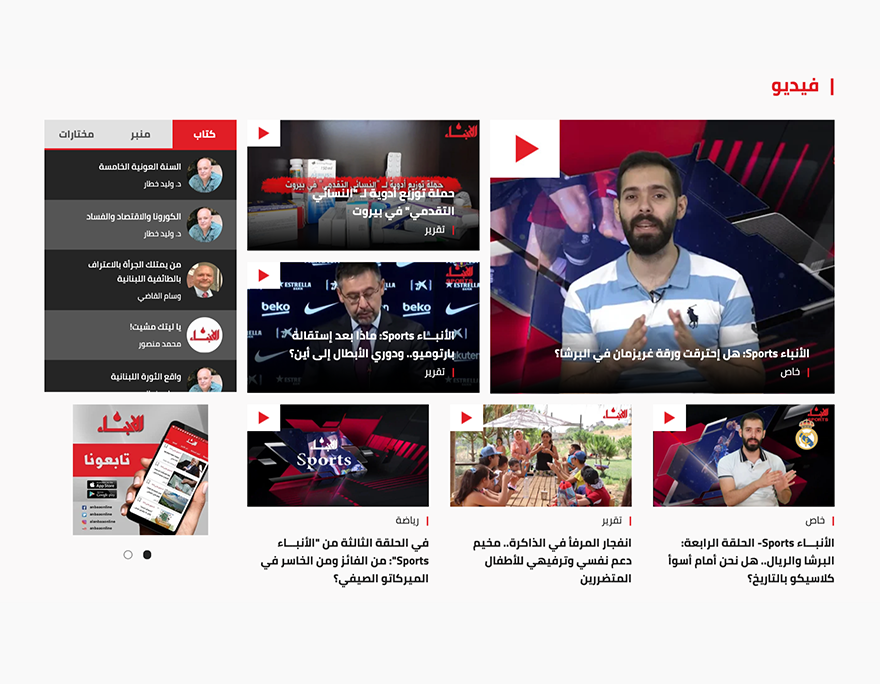 The website handles large traffic, serves accelerated loading speeds, and follows the latest web security practices. The design was also highly optimized to meet the top search engine optimization (SEO) guidelines.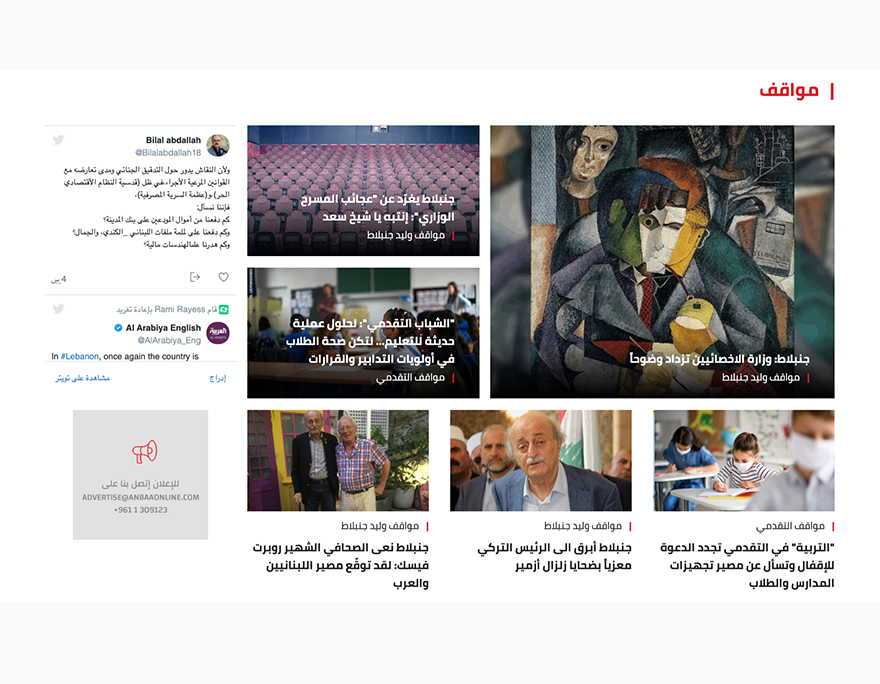 The native mobile applications (iOS/Android) keep users up to date with real-time news with one click, while delivering consistently fast and reliable service.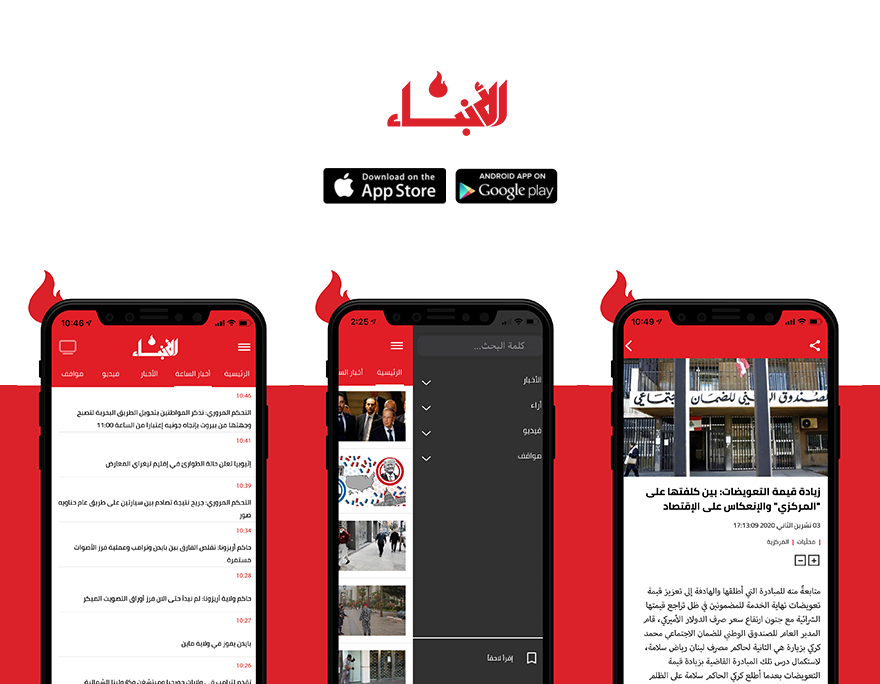 The overall design and build were created with the objective of consuming the least amount of network data, and least amount of device resources, possible.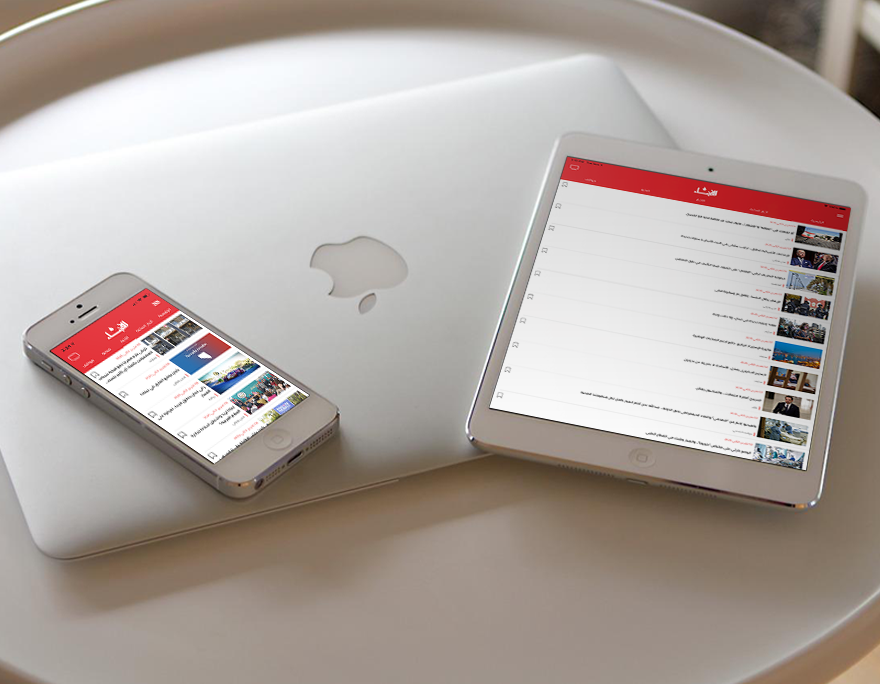 Newsroom CMS
A customized dashboard with statistical charts was created to display insights for all published content. A dynamic map tracks administrative logins and anonymous login attempts. The CMS respects SEO guidelines, while the CMS administrators have full control over site architecture and content placement, including advertisements. The newsroom CMS also provides article revert options and a logging system to track activities.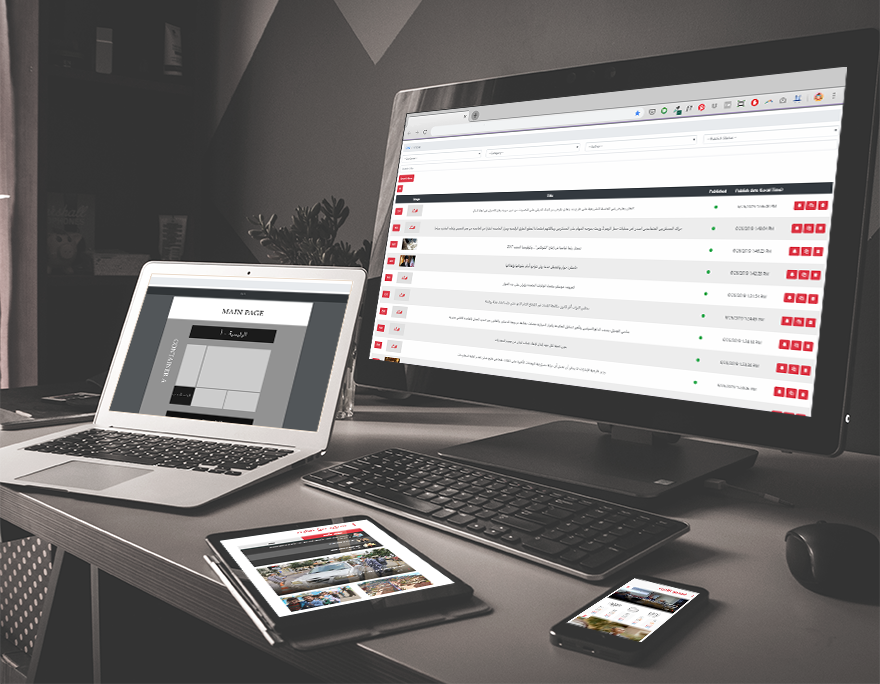 Reporters and editors share private links and article previews to ensure the content is ready to be published. The CMS is equipped with drag-and-drop functionalities and a custom-built photo-cropping tool. We are currently working on several more exciting features, which includes integrating advanced photo-cropper functionalities, and auto-content suggestions.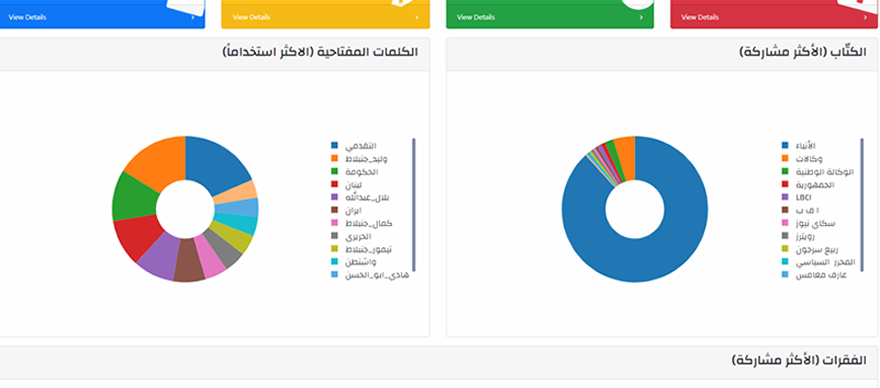 The live broadcast of Anbaa Online streams the most prominent news through programs and reports.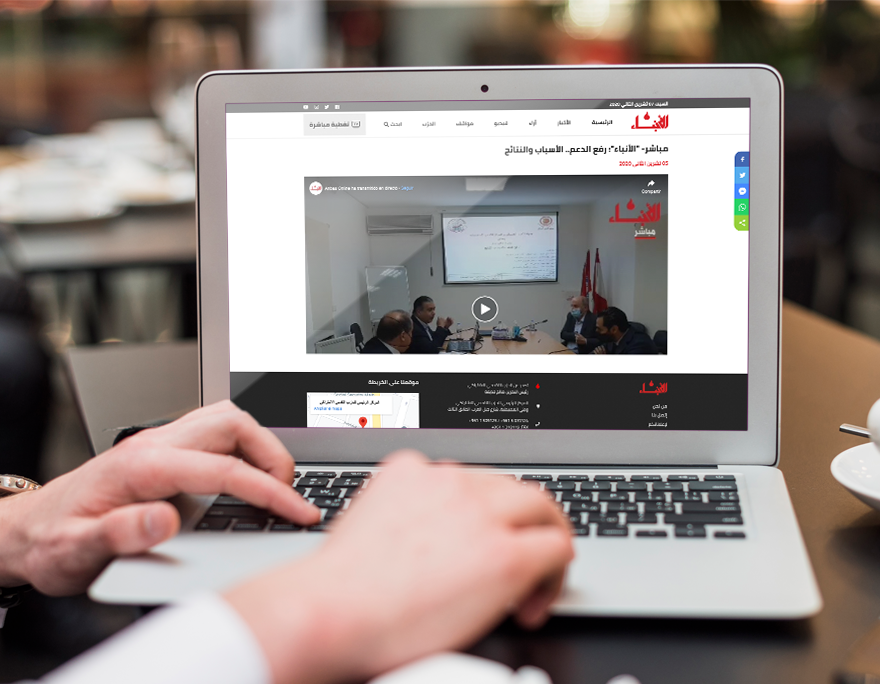 /

clients