/

Smart Resources Network

Smart Resources Network (SRN) is a digital platform that connects service providers (i.e. resources) with people seeking out their relevant expertise.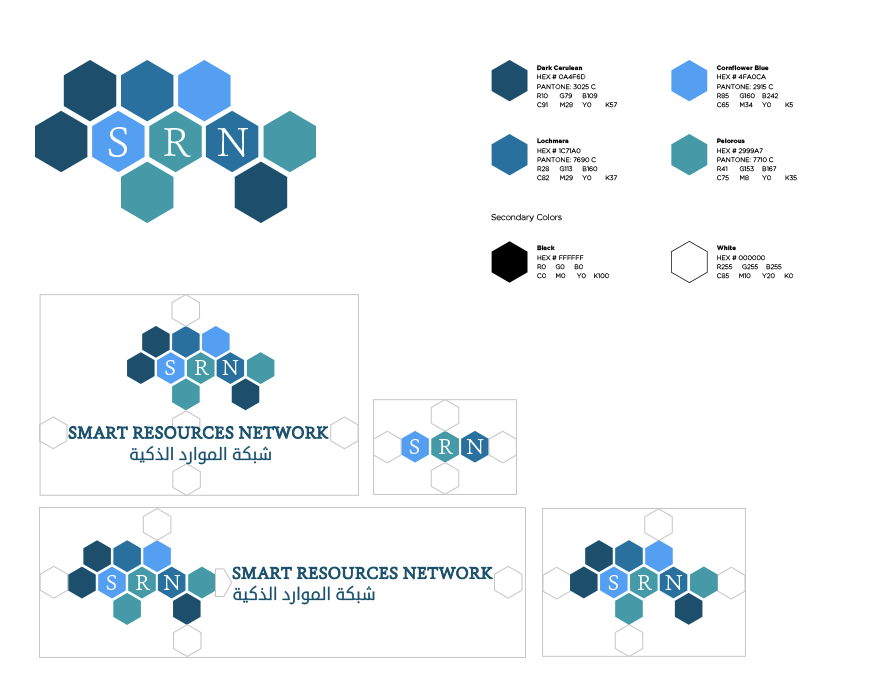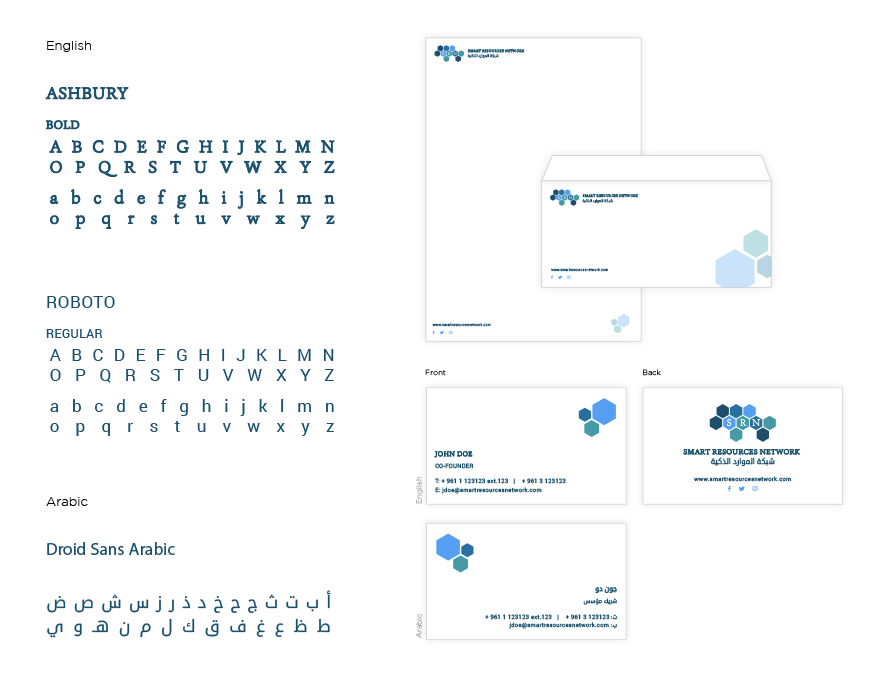 Web Design & Development
Smart Resources Network (SRN) provides content in Arabic and in English.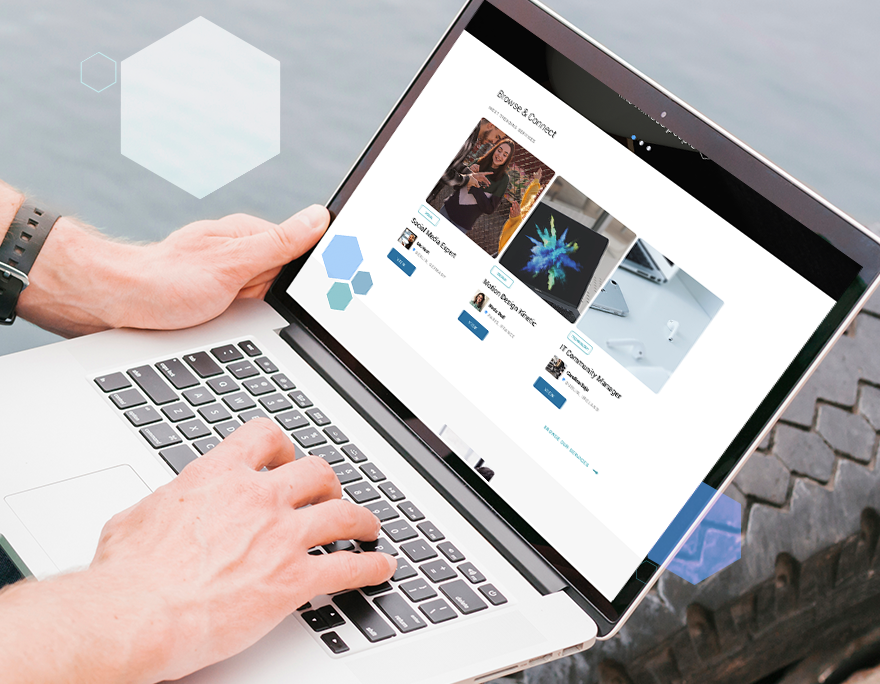 Users have the option to sign up using their accounts on social media platforms ("social login") or by filling a registration form that includes providing a username and a password.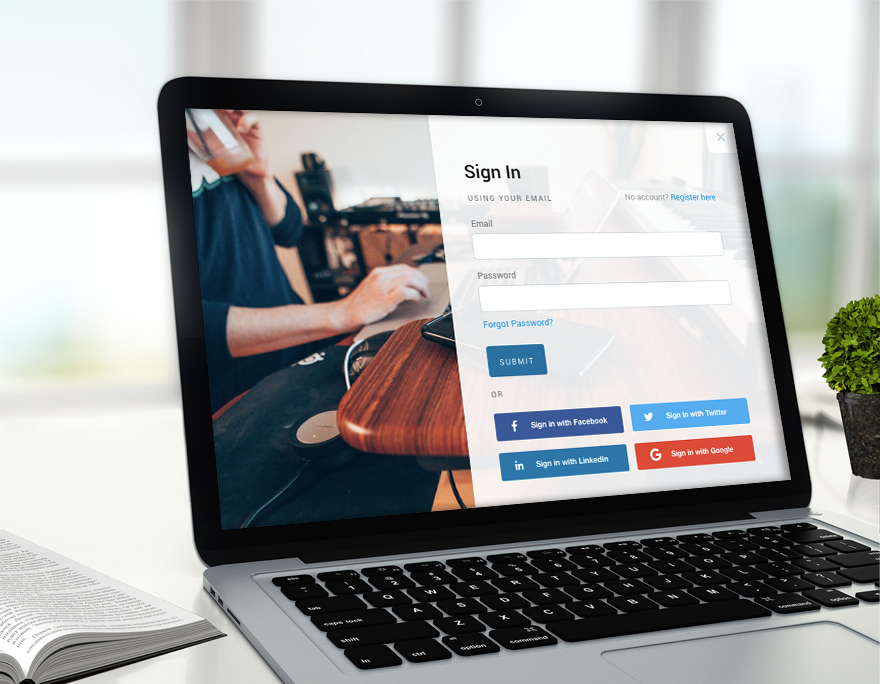 Resources are also featured on a map, where they are sorted by geographical proximity to the user. The user experience is consistent across both web and mobile platforms, so users see the same design elements and layout while switching across platforms. The platform is moderated by an administrative assistant, who has access to general statistics (e.g., number of resources, and the number of registered users), and has the ability to moderate the content by suspending suspicious users.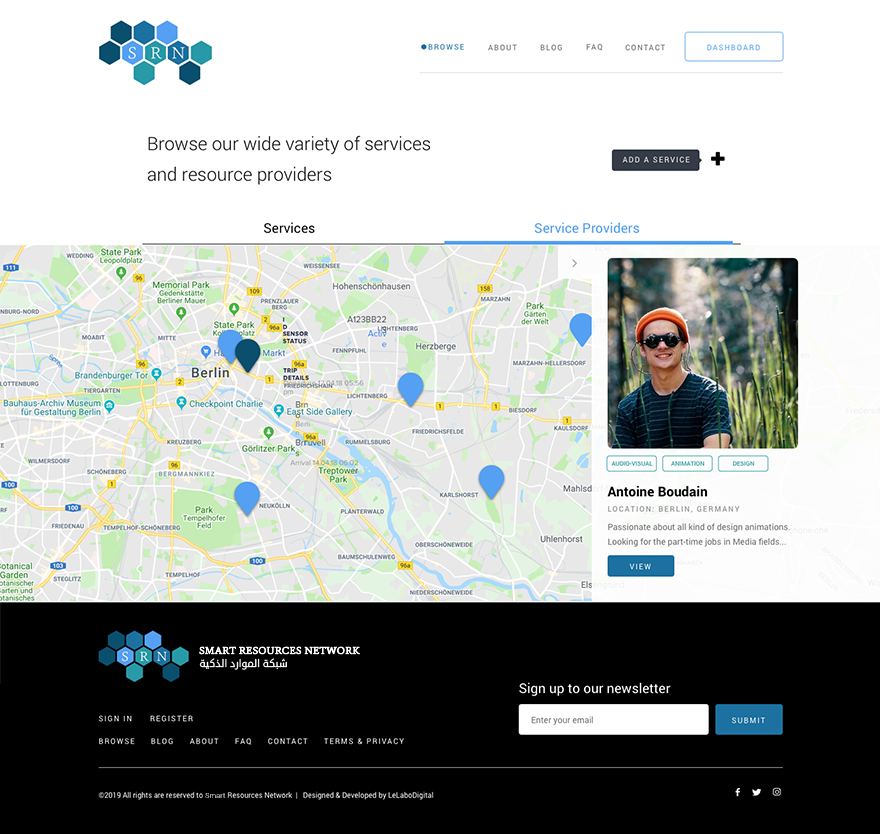 /

clients