/

Chaza Charafeddine

Chaza Charafeddine is an acclaimed artist, who, after 15 years of working in education and dance in Europe and Lebanon, expanded her work within the visual arts, and into writing. Her dynamic visual and written works explore culture and news related to the Middle East, and Arab and Islamic world. Her work has been displayed, curated, performed, and published, in various venues and publications domestically and abroad.
Web Design & Development
LLD worked to design and develop a clean and professional website to present Chaza's creative work. The website was created with intuitive navigation, where high-quality images paired with a minimalist design ensure the attention of visitors is focused on the works being presented. In doing so, the website functions to facilitate an emotional connection with visitors to Chaza and her work.
Visit Website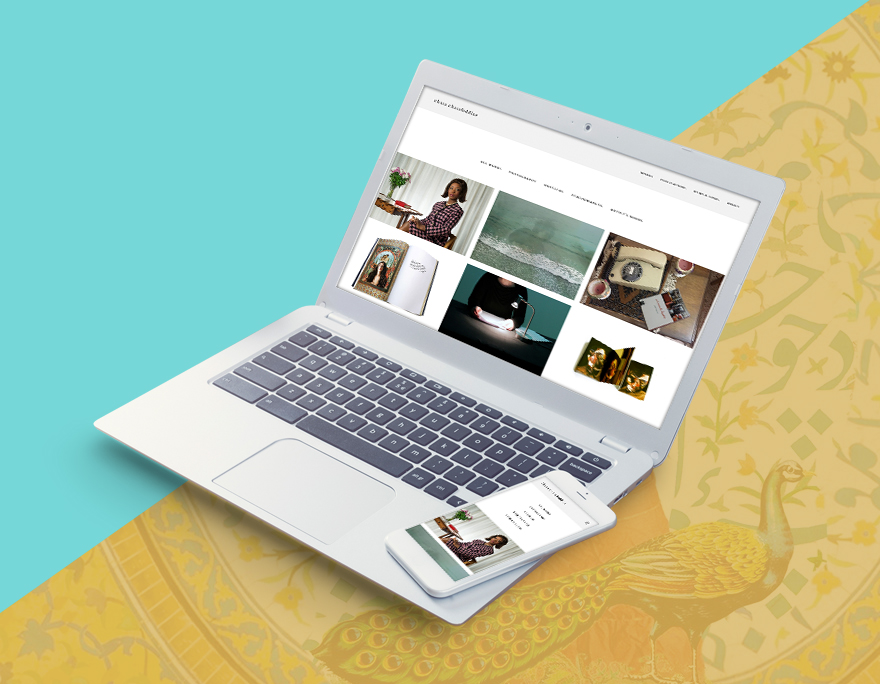 Content Management System
The website has a custom content management system (CMS) that was built to adjust to Chaza's unique professional needs. Chaza can log right into the CMS to make instant updates or add content to the website herself, using a process that was tailored to be straightforward and user-friendly.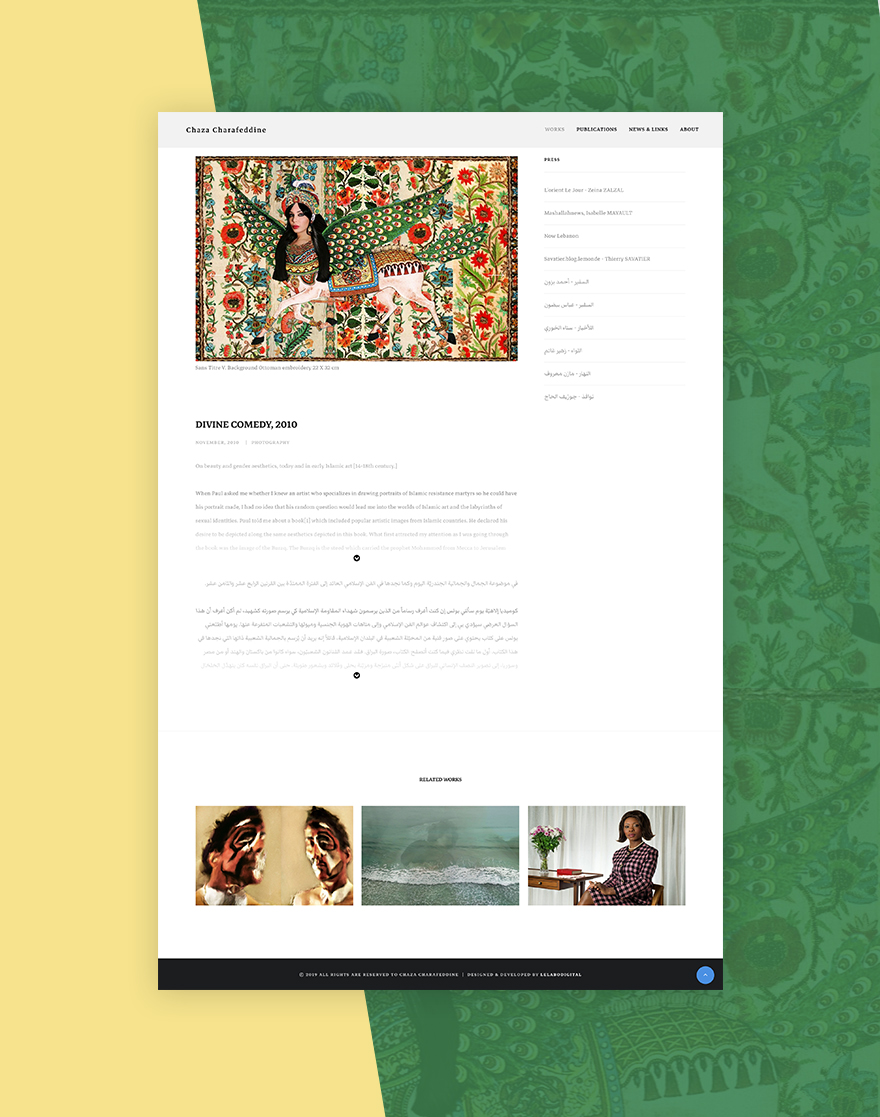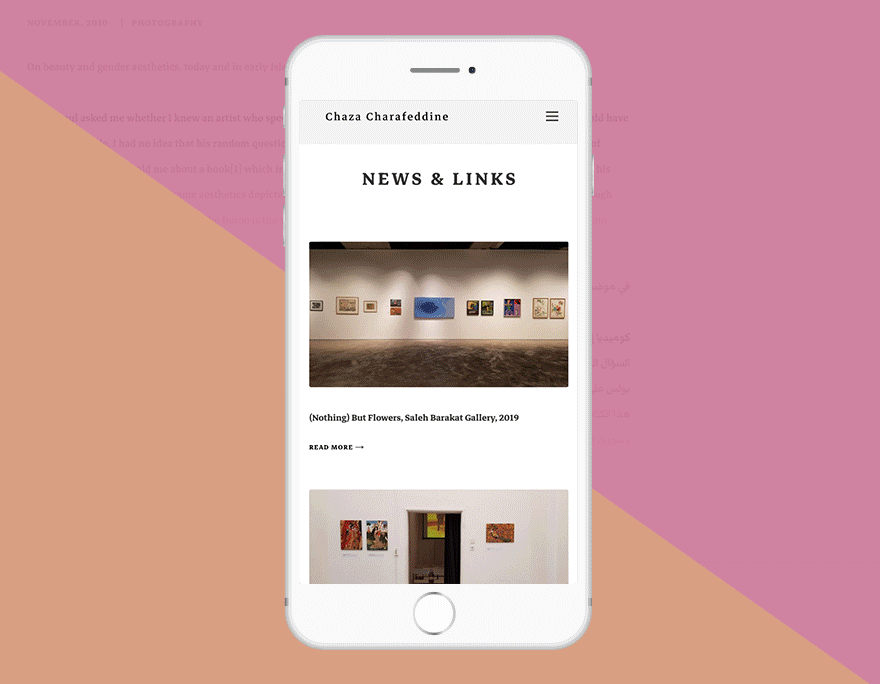 /

clients