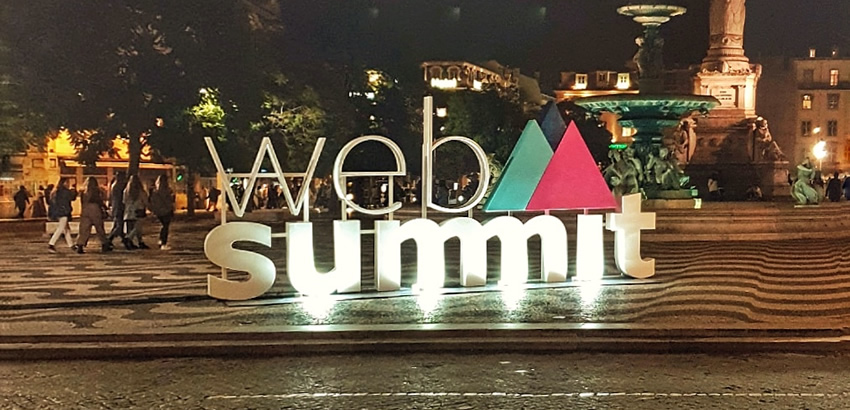 Web Summit 2019
04/11/2019
Web Summit, the "Glastonbury for geeks" as called by the Guardian and "the best tech conference on the planet" in the words of Forbes, launched its successful 2019 conference in Lisbon with more than 70,000 attendees, investors, entrepreneurs, multinationals and thought leaders from all over the world redefining the global tech industry.


Edward Snowden, former National Security Agency contractor, gives a speech via video conference during the opening ceremony of the 2019 Web Summit in Lisbon.
The opening night left the majority of the attendees curious about where the future is headed as Edward Snowden – a former US intelligence official – blew the whistle on mass state surveillance through tech platforms. Snowden called for restructuring the whole internet as the most powerful institutions in society have become the least accountable – pointing out to the business models of big tech companies that are mining and selling the data of users.


The robot bostondynamicsofficial making entrance to the main WebSummit stage. Photo credits: Web Summit
Artificial Intelligence (AI) was also in the spotlight in this year's gathering. Robots revolution picked up the pace. Witnessing robots' invasion such as Boston Dynamics and Sophia leads you to contemplate the autonomous future.
Huawei Rotating Chairman Guo Ping during the annual Web Summit technology conference in Lisbon, Portugal on November 4, 2019. Photo: Pedro Fiúza/NurPhoto via Getty Images
Guo Ping, Huawei's Rotating Chairman, encouraged the global developer community to take advantage of the golden opportunity offered by 5G which has the potential to revolutionize society.
LeLaboDigital took part in this year's summit and made the best out of all technical workshops provided by Google, AWS, Microsoft and much more… We had a great time and an incredible experience learning about smart technologies and meeting inspiring people, partners, investors, innovators and journalists.
Rami Zebian
Project Manager, LeLaboDigital
[email protected]